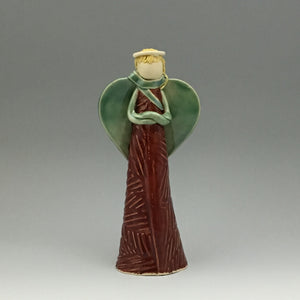 Bonnie Richter Pottery
Angel
Regular price
$29.00
$0.00
These angels are available in 4 inch and 8 inch heights.  Some are praying, some have their arms crossed wondering what you're up to, and some have a sightly crooked halo.  They all have character and are unique.
Handmade of stoneware clay.
NOTE:  If ordering an item that is out of stock please allow 3-6 weeks for the production time.